Challenges of Relocating Talent in the Post-Pandemic Era: A Closer Look at the Aviation Industry
---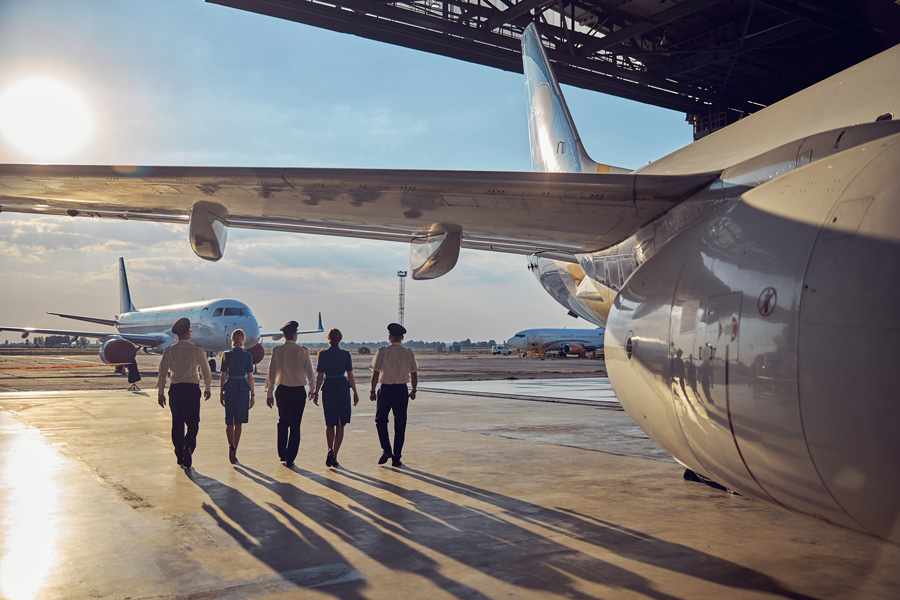 The COVID-19 pandemic has upended nearly every industry, including aviation. One of the biggest challenges faced by aviation companies today is the talent shortage. This shortage is more severe in the aviation industry than in any other industry, including medical, IT, finance, and others. It has affected all aviation-based job types, from flight crew/operations to maintenance (Airframe & Powerplant Mechanics), Sales/BD, Operations, Engineering, HR, finance, and others.
The aviation talent shortage has also affected commercial and corporate air travel, with some airlines grounding aircraft due to a shortage of pilots, flight crew, and mechanics. This shortage has increased the cost of doing business for aviation companies that do not have enough personnel to operate efficiently.
Employers are doing everything they can to incentivize candidates to relocate for their company's open positions. This includes increased starting salaries, better employment benefits, sign-on bonuses, and more money provided for relocation assistance. However, the number one reason why candidates are not moving forward with employers' current openings is the location, not the money, salary, or benefits. If the employment location requires the candidate to relocate, the majority of candidates now will ultimately not accept the position and relocate.
Candidates are increasingly reluctant to relocate now, in the post-pandemic era, due to several reasons. Firstly, the ever-increasing and inflated cost of buying and selling a home has made candidates hesitant to move. Secondly, moving away from family's support system, including extended family members, schools, friends, and others, has also contributed to reluctance to relocate. Lastly, many candidates are unwilling to accept any type of upheaval or change for a better employment opportunity now, as opposed to previous years prior to the pandemic, where candidates understood and were much more willing to relocate for a promotion or better job opportunity. Now, candidates either expect to find a better position in their current location or will stick it out with their current job, even if there is no room for advancement, salary improvement/raises, or promotions.
In this post-pandemic time, aviation employers must be willing to allow more (non-touch labor) positions to be worked remotely, if possible, to increase their ability to fill essential and urgent hire positions. This will enable aviation companies to leverage the talent pool available in various locations without requiring employees to relocate physically. This is particularly relevant for roles such as finance, HR, engineering, and others that do not require a physical presence on-site.
In conclusion, the aviation industry is facing an acute talent shortage in the post-pandemic era. Employers must be willing to be flexible and explore new ways of working, including allowing remote work for non-touch labor positions, to attract and retain talent. It is essential for aviation companies to adopt new strategies to adapt to the changing job market and ensure that they have adequate personnel to operate their businesses effectively.
Aviation Recruiting, LLC is comprised of aviation professionals, with both military and commercial aviation experience. We understand the structure of the industry from all sides, making us your first choice for posting aviation related jobs and placing the right people in them. Aviation Recruiting, LLC currently represents and is placing candidates with top-level aerospace companies around the world.
---